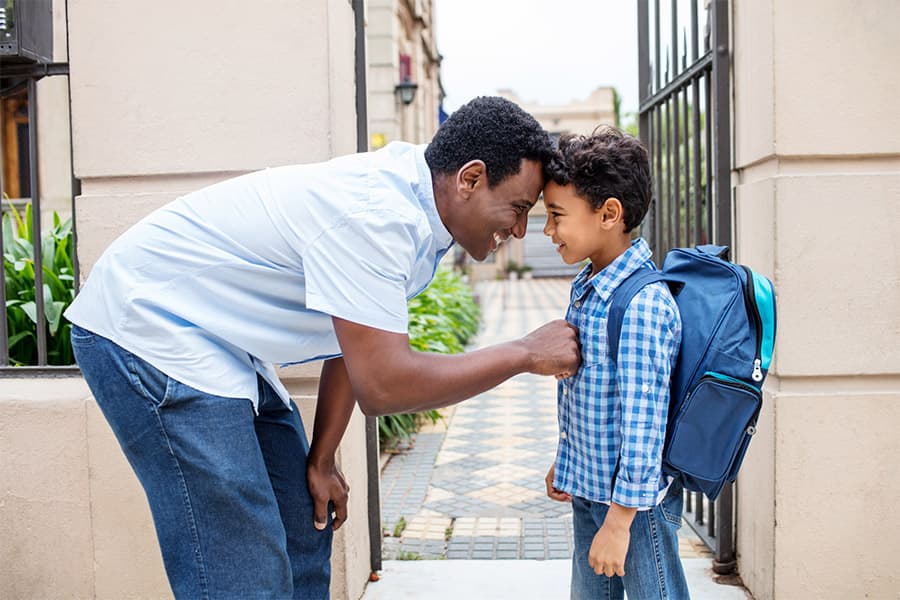 As the school year quickly approaches, books, binders and back-to-school outfits are top of mind for parents and students alike. Many children and adults are excited to start a new school year, but for students with disabilities, the transition back to school can come with some challenges.
Below are 10 tips to help parents and their student prepare and ease into the new school year:
Ask to visit the school building and the playground – New settings can be hard for some students. Try inquiring about an open house or meet-and-greet day to help acclimate to your student's new surroundings. Ask to meet with the teacher and visit the classroom, take a tour of the building, visit the rooms your child will spend time in during the year, play with your child at the playground. Take pictures!
Create a calendar with the first day of school marked as a special event – The first day of school should be exciting! Try creating a countdown calendar until the first day of school and celebrate this day with your child.
Prepare an outfit for the first day of school – Make sure that your child has a comfortable outfit to wear. Perhaps you can shop together to find the perfect back to school gear.
Recognize familiar faces – If you are familiar with some other families from the neighborhood who will attend the same class or school, coordinate with their parents to schedule a playdate or prepare a sheet with photos and names of your child's classroom mates.
Request the classroom schedule – Inquire about the daily- and weekly-schedule for your student. When is PE? What time is lunch and recess? Anticipating your student's day can help to alleviate the stress of unanticipated transitions once school starts.
Create a home schedule – Develop a visual schedule of the morning routine for school days, including pictures for getting dressed, brushing teeth, eating breakfast, putting together a backpack, packing lunch, waiting for the bus, etc. Start using the schedule before the first day of school to help your student acclimate to the new routine. Remember to celebrate you student's efforts by rewarding their adherence to the routine.
Prepare for transportation – Go to the bus stop and discuss expectations of appropriate behavior waiting for, and then riding on, the bus. If there is a parent drop-off location at the school, drive and show your child where they will be walking into the building (you can even practice walking from the car to the door). If special transition objects are allowed on the bus and at school, consider letting your student ride the bus with a special toy or book, picked by your child and reserved specifically for this occasion.
Create a story – Make a social story including pictures of the school, classroom, and teachers to explain what people and activities your child will see/do each day.
Make an "About Me" – If there is important information that may be helpful for the teacher to know, create a simple "About Me" sheet with likes, dislikes, ways to support, toilet needs, allergies and any medical issues.
Play – Pretend play "school" with your child at home. Role play expected behaviors or school activities such as sitting at the table, sitting in a circle, walking slow or lining up. Make sure to have lots of fun!
A new school year can be an exciting time to watch your student grow and engage with his or her classmates and these tips can help to make those first few days as positive as possible!