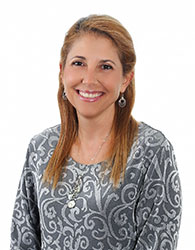 Felicia Morgan, Ph.D., BCBA-D
Dr. Felicia Morgan is a licensed psychologist and licensed Board Certified Behavior Analyst who specializes in evaluation and treatment of individuals with Autism Spectrum and related disorders, and has worked with individuals with developmental disabilities for over 20 years. She provides diagnostic evaluation and treatment services, transition assessments, school-based consultation and training, and program support services for children, adolescents, and adults.
She received her doctoral degree in Clinical Psychology at the University of Connecticut, her Bachelor of Science in Education at Cornell University, and graduate certification in Applied Behavior Analysis at the University of St. Joseph. Prior to assuming her position at CCSN, she worked as a special education teacher with children with emotional/behavioral difficulties and children with developmental disabilities, and was a psychologist who served on a multidisciplinary evaluation team at Connecticut Children's Medical Center. Dr. Morgan is also a registered DDS and DSS, Autism Division Qualified Provider and as such provides home, community, and vocational-based consultation and training to adults, their families, and their service providers.