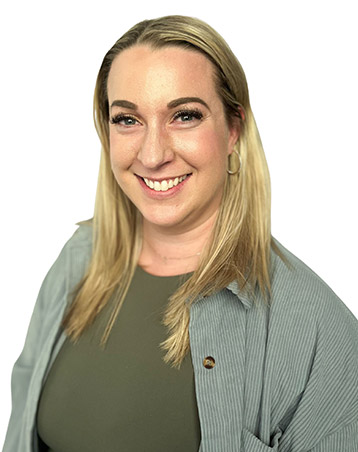 Amy Bevins, M.Ed., BCBA, LBA
Amy is a licensed behavior analyst and the Program Coordinator for the Farmington ABA Clinic at CCSN Behavioral Health. Amy has over 10 years of experience working with children, adolescents, and young adults with autism spectrum disorders and other neurological disorders. Amy has a strong background in skill acquisition within early intervention, including functional communication training, social skills, self-help, and learner readiness.
Amy received her master's degree in Special Education, with a concentration in Severe Disabilities, from Boston University and went on to obtain her certification in Applied Behavior Analysis from Arizona State University. Prior to becoming a behavior analyst, Amy taught in specialized programs for children with autism in both private and public settings and continues to hold her Connecticut teaching certification in Special Education. In addition to her time as a clinician at CCSN, Amy served as a program consultant in a large, urban school district where she applied her teaching background to develop naturalistic, developmental interventions and programming for students with autism in preschool and early elementary settings.
Throughout her career, Amy has worked closely with parents and relevant service providers to deliver collaborative and comprehensive care. Additionally, she has a strong background in providing leadership, training, and support to large multidisciplinary teams and she is passionate about teaching and empowering staff and families to feel comfortable and confident implementing behavior analytic practices. Amy's other areas of professional interests include naturalistic developmental behavioral interventions, trauma informed care practices, and organizational behavior management.