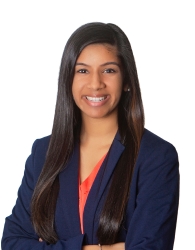 Monica Faldu, M.S., BCBA
Monica Faldu is a Senior Behavior Analyst at CCSN providing consultative services to educational programs.
Monica received her bachelor's degree in Speech, Language, and Hearing Sciences from the University of Connecticut, and her master's degree in Applied Behavior Analysis (ABA) from Northeastern University. Prior to coming to CCSN, Monica gained extensive experience instructing students with autism and intellectual disabilities in school-based settings. This included implementing principles of ABA in the classroom to increase academic and life skills through discrete trial instruction, as well as inclusion-focused, natural environment teaching. Monica also provided direct speech services to students of varying verbal abilities in this setting.
Monica received extensive training and supervision at CCSN as a registered behavior technician prior to becoming a BCBA. This includes a variety of experiences in the clinical setting, including implementation and analysis of skill-based/behavioral assessments, staff supervision, and parent training. Additional training and experiences occurred in the psychiatric residential setting with a heavy focus on staff training in understanding and applications of behavior analytic principles. Monica's professional interests include unique BCBA/SLP collaborations for targeting functional communication, behavior analytic applications in effective staff training and supervision, and organizational behavior management.