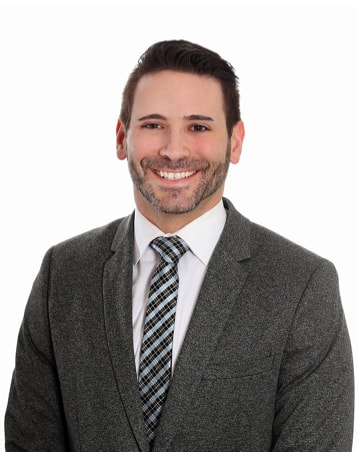 Mark J. Palmieri, Psy.D. BCBA-D
Dr. Mark Palmieri is a licensed psychologist, Board Certified Behavior Analyst, and the Co-Director of Center for Children with Special Needs (CCSN). He provides psychological evaluations, co-directs the Feeding Clinic and the Behavioral Sleep Clinic, and supports program development for clinical and school consultation services.  He leads capacity development initiatives which establish sustainable educational programs for individuals with Autism Spectrum Disorder and other complex neurodevelopmental disabilities. Additionally, he is currently leading project development throughout CCSN to expand clinical services to increase access to high quality evidence-based practices throughout the community.  Dr. Palmieri is also an Assistant Clinical Professor of Psychology at the Yale Child Study Center, Yale University School of Medicine.
Along with Dr. Kristen Powers, Dr. Palmieri is the co-author of the book, Feeding Your Child with Autism: A Family-Centered Guide to Meeting the Challenges. He has lectured both nationally and internationally on topics such as behavioral assessment and treatment planning, consultation and program development, and the treatment of feeding and other complex behavioral disorders.
He received his doctoral degree from the Graduate School of Applied and Professional Psychology at Rutgers University. Before joining CCSN, Dr. Palmieri completed his predoctoral rotations at the May Institute where he provided school consultation services and behavioral treatments for individuals with Autism and other developmental disabilities as well as for individuals with traumatic brain injuries. He also facilitated school-wide positive behavior support programming in schools across New Jersey as part of a state initiative sponsored through the New Jersey Department of Education in collaboration with the Elizabeth M. Boggs Center on Developmental Disabilities.