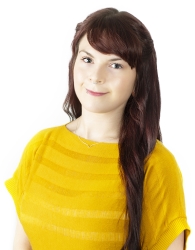 Julie Fiaschetti, M.S., BCBA
Julie Fiaschetti is a behavior analyst working in the CCSN Behavioral Health ABA Clinic.
Julie has over six years of experience working with children with autism spectrum disorders and related neurodevelopmental disabilities. She is a licensed Board-Certified Behavior Analyst (BCBA) and graduated from the University of Saint Joseph with a Master of Science degree in Autism and Applied Behavior Analysis. Prior to coming to CCSN, Julie gained extensive experience providing academic and behavioral supports to elementary-age children with specialized learning needs in the public-school setting. Supports included implementation of evidence-based interventions in one-to-one and small group settings to facilitate the generalization of pro-social, social-emotional, executive functioning and self-management skills in inclusion-focused classrooms.
Julie received extensive training and supervision in the CCSN Behavioral Health ABA Clinic as a Lead Registered Behavior Technician (RBT) prior to becoming a BCBA. This included a variety of experiences in both the home and clinic settings, wherein she provided staff and parent training, provided direct care to patients, and supported BCBAs in the management of patient care and the administering of criterion-referenced skills-based and behavior-based assessments. Julie's professional interests include social-emotional learning and emotion regulation, teaching executive functioning and self-management skills, as well as the application of ABA principles in acceptance and commitment therapy (ACT), dialectical behavior therapy (DBT), and organizational behavior management (OBM).