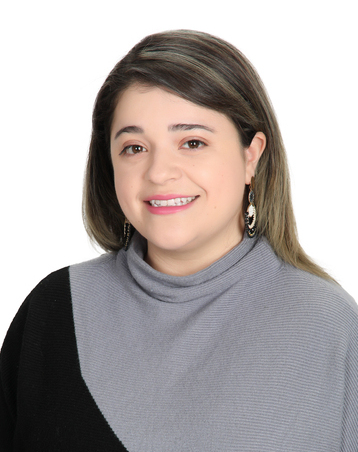 Sadie Martinez-Clavijo
Sadie Martinez Clavijo is a Behavior Technician in the CCSN Behavioral Health ABA Clinic, providing behavioral support and direct instruction under the supervision of a BCBA. Prior to joining CCSN, Sadie was a Special Education teacher where she worked in small classroom groups with students between the ages of 17 – 22 who presented a variety of exceptionalities such as (but not limited to): Autism Spectrum disorder (nonverbal & verbal), intellectual disabilities, down syndrome, emotional disturbances, ADHD, and learning disabilities.
She has prior experience working with children ages three to sixteen in school, and in outdoor settings. Sadie has spent over a decade coaching youth golf and one of her favorite coaching experiences was providing golf instruction catered to youth on the Autism Spectrum.
While on a golf scholarship Sadie was able to complete her Bachelors' at the University of the Cumberlands where she graduated with a double major in Spanish and Criminal Justice. In 2020, Sadie became an alum of the Obama Foundation Community Leadership Corps where she worked on a project focused on bridging the gap between public schools and mental health resources. In 2021, she completed her Masters' in special education from the University of Hartford and looks forward to pursuing a second degree in Applied Behavior Analysis.
Her goal is to begin the journey of becoming a Board-Certified Behavior Analyst here with CCSN. Sadie is an activist and an advocate in her community for those that are not able to communicate their needs appropriately. Through using applied behavior analysis, she hopes to educate her clients and their families on how to advocate for their own needs and rights.