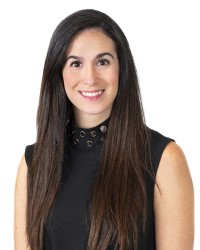 Kate Scanlon Crowe, M.A., BCBA
Kate Scanlon Crowe is a behavior analyst working in the CCSN Behavioral Health ABA Clinic.
Kate has over 4 years of experience working with children with autism spectrum disorders and related neurodevelopmental disabilities. She is a licensed Board-Certified Behavior Analyst (BCBA) and graduated from the University of Kansas with a Master of Art degree in Applied Behavioral Science. Prior to coming to CCSN, Kate gained extensive experience implementing behavior intervention strategies and individualized treatment plans at an early intensive behavioral intervention site at the University of Kansas along with clinical and research placements associated closely with the university.
Kate's clinical experiences include working with individuals with diverse needs and repertoires across a variety of environments including in the home, at school, and in the clinic. Her prior experiences extend across children aged 18 months old through 14 years. Through this work she gained experience utilizing evidence-based practices to create positive outcomes and provide tools for her clients and their family's success.
Kate received extensive and all-encompassing training and supervision in the CCSN Behavioral Health ABA Clinic as a Registered Behavior Technician (RBT) prior to becoming a BCBA. Along with supervision and training with Acquired Brain Injury (ABI) patients. Her professional interests include early intensive behavioral intervention (EIBI), parent training, toilet training, feeding, verbal behavior, social skills training, traumatic brain injuries and how to support those with brain injuries and individuals with a comorbid diagnosis through ABA principles.