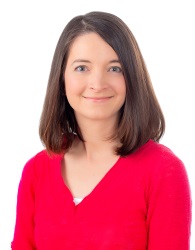 Alison Regan, M.S., BCBA
Alison Regan is a Behavior Technician working in the CCSN Behavioral Health ABA Clinic. Alison received a Bachelors of Arts in Psychology from Central Connecticut State University and a Masters of Science in Applied Behavior Analysis with a specialty in Autism Spectrum Disorders through The University of Saint Joseph. She is a Registered Behavior Technician and is currently receiving supervision towards becoming a Board Certified Behavior Analyst. Alison received supervision as a clinical intern, where she assisted in conducting assessments and the development and implementation of behavior intervention programming. Alison has a diverse professional background implementing evidenced-based practices within the field of Applied Behavior Analysis. She has provided therapy to adults and children with Autism Spectrum Disorders and other developmental disabilities in a variety of settings including, residential facilities, work assistance programs, outplacement and public school settings. Aside from Autism Spectrum Disorders, Alison has experience providing therapy to individuals diagnosed with Personality Disorders, Fetal Alcohol Syndrome, and those who have experienced childhood trauma.
Most recently, Alison worked in a functional and academic skills program where she implemented ABA programming along with Division TEACCH Systems to foster independence and promote generalization of skills into student's homes and communities.