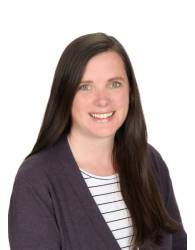 Sarah D'Amico, B.A., RBT
Sarah D'Amico is a registered behavior technician at the CCSN Behavioral Health ABA Clinic, providing behavioral support and direct instruction under the supervision of a BCBA. She has a B.A. in Psychology, Child Development, and is currently pursuing a Master's Degree in Special Education, Applied Behavior Analysis, with a focus on Autism Spectrum Disorder at the California University of Pennsylvania.
Sarah has several years' experience working with children with Autism Spectrum Disorder, ADHD, and other neurodevelopmental disabilities. Her future interests include becoming a Board-Certified Behavior Analyst and continuing to implement ABA therapy to school-aged children and providing support for their families.