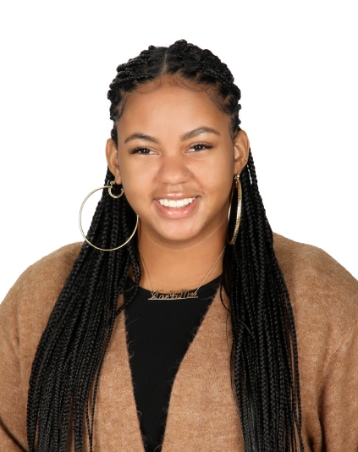 Nia R. Flake Brunston, B.A.
Nia Flake-Brunston is a Behavior Technician in the ABA Clinic at the Center for Children with Special Needs, where she provides services to children diagnosed with autism spectrum disorder and other neurodevelopmental disabilities. Nia received her bachelor's degree in Psychology from the University of Hartford and is currently enrolled in the Marriage and Family Therapy master's program at the University of Saint Joseph.
Nia's experience includes providing behavioral support to adolescent children with diverse needs in after-school programs in New York and Connecticut. Nia currently provides individualized treatment to children and adolescents diagnosed with autism spectrum disorder, utilizing evidence-based practices consistent with the principles of Applied Behavior Analysis. Nia's areas of interest include communication, behavior management, social skills, collaboration with others, and play skills. In the future, Nia hopes to open a private practice that will focus on providing supports and services to children with disabilities and their families. Nia also enjoys sharing her passion for working with families with others and hopes to be teach at the collegiate level one day.