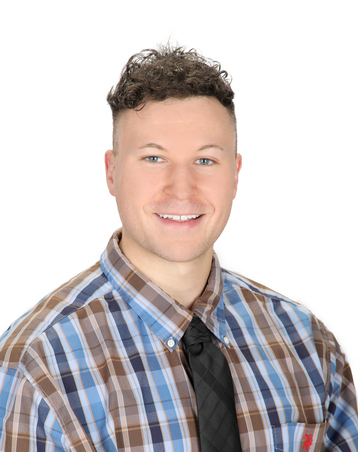 Matthew Dziedzinski, A.S.
Matthew Dziedzinski is a behavior Technician in the CCSN Behavioral Health ABA Clinic, providing behavioral support and direct instruction under the supervision of a BCBA. He graduated from Goodwin University in 2020 with an associate's degree in Science for Occupational Therapy and became a Certified Occupational Therapy Assistant (COTA).
Prior to working at CCSN, Matt worked with pediatrics as a licensed Childcare Substitute/assistant. During his educational career, he has accrued over 600 hours of hands-on experience across all three major fields of therapy including pediatric (with Chapter 126 kids summer camp), geriatric (Apple rehab skilled nursing facilities), and behavioral health (Intercommunity addiction clinic).  Matt plans to continue to work within the pediatric field in a COTA/RBT dual role.