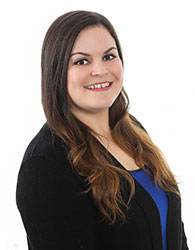 Mariana Torres-Viso, Psy.D., BCBA-D
Dr. Mariana Torres-Viso is a licensed psychologist, Board Certified Behavior Analyst and serves as the Coordinator of International & Distance Consultation at CCSN. With her strong interest in global access to autism services for families as well as the dissemination of evidence-based interventions to professional colleagues worldwide, Dr. Torres-Viso is involved in and supports the coordination of CCSN program development and consultation projects in South America, Europe, the Caribbean, and Asia, as well as a diverse range of domestic projects. She also provides evaluation and treatment services to individuals with autism spectrum disorders and related neurodevelopmental disabilities with particular focus on co-morbid mood and anxiety disorders. Further, Dr. Torres-Viso provides direct school consultation services to complex learners with learning, behavioral, and social-emotional challenges, as well as to staff for the purposes of capacity building and programmatic sustainability.
Dr. Torres-Viso earned her bachelor's degree in Human Development at Cornell University, and her doctorate degree in Clinical Psychology from the Graduate School of Applied and Professional Psychology at Rutgers University, where she was awarded the Robert D. Weitz Award in 2015. Prior to assuming her position at CCSN, Dr. Torres-Viso completed her doctoral internship at the Kennedy Krieger Institute, Johns Hopkins School of Medicine, where she provided intensive inpatient behavioral services for children and adolescents with neurodevelopmental disabilities referred for severe behavior.