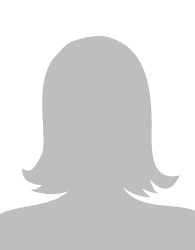 Kristen S. D'Eramo, Ph.D., BCBA-D
Dr. Kristen D'Eramo is a licensed clinical psychologist, Board Certified Behavior Analyst and Coordinator of Research at CCSN. She is also an Assistant Clinical Professor of Psychology at the Yale Child Study Center, Yale University School of Medicine. Dr. D'Eramo joined CCSN in 2005 after holding an appointment as Clinical Assistant Professor of Psychiatry and Human Behavior at Brown Medical School and working with families and children at The Bradley School in East Providence, Rhode Island. She received her PhD in Clinical Psychology from the University of Delaware, completed a postdoctoral fellowship at Brown University, and completed her BCBA coursework at Penn State.
Dr. D'Eramo has served as CCSN's Director of Clinical Training, Director of Clinical Services, and Co-Director of the Behavioral Sleep Clinic. Dr. D'Eramo provides psychological evaluations with an emphasis on early identification and treatment of autism spectrum disorders, and the evaluation of learning profiles among individuals with complex neurodevelopmental disorders. Her research interests include the identification of individual and family factors that promote optimal outcomes for children and families in difficult situations, the impact of changing diagnostic criteria on individuals with Autism Spectrum Disorders, and the efficacy of specialized behavioral protocols for treating sleep disorders in children and adolescents with autism spectrum disorders.