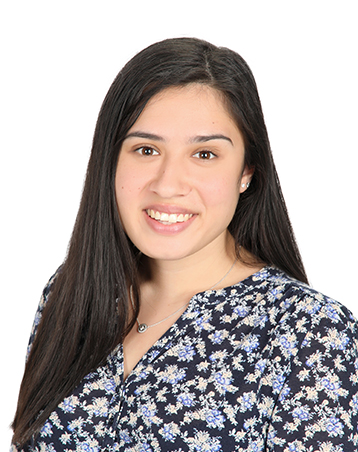 Jenna Devchand, B.S.
Jenna Devchand is a Behavior Technician in the CCSN Behavioral Health Clinic providing behavioral support and direct instruction under the supervision of a BCBA. Jenna obtained her Bachelor of Science degree in Health Science with minors in Psychology and Biology from the University of Hartford in the Spring of 2021. She is interested in pursuing a doctoral degree in Occupational Therapy in the future.
Prior to joining CCSN, Jenna worked with people of all ages, including nonverbal and autistic children, as a physical therapy aide. She currently works with a research team to coach and support young adults with chronic intellectual disabilities to use an exercise program. Jenna's professional interests include emotional regulation, social skills development, and daily living skills. Her research interests include Autism Spectrum Disorder (ASD) and Attention Deficit Hyperactivity Disorder (ADHD). She is an advocate for mental health wellness and hopes to make a positive impact on the lives of her patients.