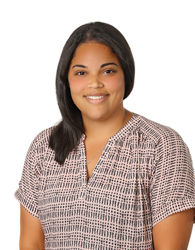 Hannah Clark, M.A., BCBA
Hannah is a Senior Behavior Analyst at CCSN where she provides school consultative services. Hannah received her bachelor's degree in psychology from Western New England University. She completed her master's degree in Applied Behavior Analysis at Westfield State University where she completed her thesis: The Effects of Video Modeling, Goal Setting, and Performance Feedback on Proper Layup Form Among Youth Basketball Players.
Before starting with CCSN, Hannah worked with individuals with developmental disabilities in a clinical school setting as well as in homes providing behavior analytic services. Hannah has experience working with young children and adolescents teaching social and communicative skills in addition to daily living skills. During her time working in homes, Hannah gained experience conducting parent and staff trainings as well as supervising BCBA candidates.