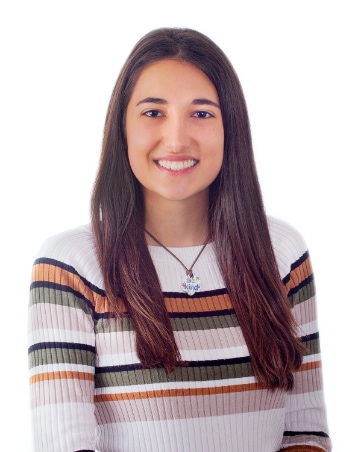 Emma DeFlumeri, B.S., RBT
Emma DeFlumeri is a Behavior Technician in the CCSN Behavioral Health ABA Clinic. Emma received a bachelor's degree in psychology from the University of Delaware. Before joining the ABA Clinic, Emma provided one-to-one support at the Governor's Horse Guard and at a camp for children with special needs. She is currently pursuing her Registered Behavior Technician credential and is eager to continue learning about the application of behavior analysis in therapeutic settings.
Emma's experience includes providing behavioral support to children diagnosed with autism spectrum disorder ages 3 to 15 in a one-to-one and small group setting. Using the principles of applied behavior analysis, Emma provides direct instruction to promote the development and independent use of functional communication skills, daily living skills, self-management and coping skills, as well as prosocial and academic skills. Her professional interests include teaching conversation and social skills and teaching functional communication. Emma cares deeply about providing therapy in ways that are meaningful to both the children and their families. As an advocate for both human and animal rights, Emma has volunteered as an EMT and as an aid in animal shelters and uses each day to impart the importance of being kind.