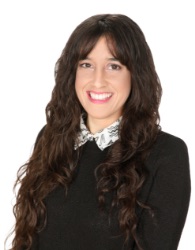 Corinne Parrotti, B.A., RBT
Corinne Parrotti is Registered Behavior Technician at CCSN with over 7 years of experience within the field of ABA and has been certified as an RBT since 2017. Her experience with individuals with special needs began in high school when she provided private lessons for children with Autism at the YMCA. This sparked her passion to learn more about services for individuals with special needs, as she moved on to college and acquired her Bachelor's degree in psychology with a concentration in Art Therapy from Albertus Magnus College. Corinne moved to the workforce and attained her first job within the field of ABA in 2013, where she fell in love with this research-based treatment for those with special needs. After several years of ABA work within the school system, home and clinic-based treatment, Corinne decided to pursue her BCBA certification and is currently enrolled in the graduate ABA program at the University of Saint Josephs.
Corinne has experience with helping children with Autism ranging from ages two to 18 through using the principles of Applied Behavioral Analysis. She is driven to help clients overcome barriers through behavior change programs that not only increases functional and alternative behaviors that are socially significant, but can also improve the quality of life for those with special needs and their loved ones. Her interests are in the technological and systematic methodology of ABA to improve communication, functional behaviors, and social skills. She hopes to have an impact on the overall progress of the field of ABA by means of valuable training practices to improve the treatment services and to broaden the influence of ABA practices within important societal issues.