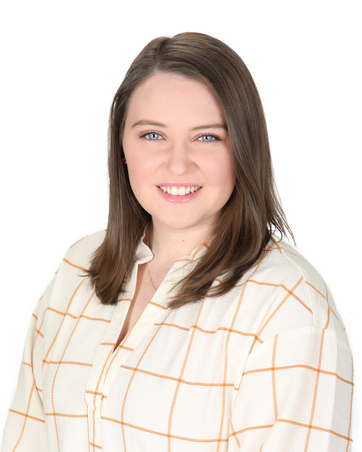 Cheyenne Nettleton,
M.S., BCBA, LBA
Cheyenne Nettleton is a behavior analyst working in the CCSN Behavioral Health ABA Clinic.
Cheyenne is a Board Certified Behavior Analyst and Licensed Behavior Analyst in the state of Connecticut. She received her master's degree in Applied Behavior Analysis from Western Connecticut State University and her master's degree in National Security from the University of New Haven. Prior to coming to CCSN, Cheyenne has worked in both home programs and in the public-school setting with children with neurodivergent profiles, developmental delays, and intellectual disabilities.
Cheyenne's clinical experiences have included working with individuals from ages 0 to 16 years of age in a variety of settings. She has experience providing early intervention services, parent training, and positive behavior supports. Cheyenne has worked in homes providing early intervention services with children in the Birth to Three System where she provided direct services to children ages 0-3 with developmental delays. She also worked within the public-school setting as a 1:1 behavior therapist for students with Autism Spectrum Disorder with elementary through secondary school age students. Cheyenne also has experience providing swim therapy to children with developmental and intellectual delays.
She is a member of the Association for Behavior Analysis International (ABAI) and Connecticut Association of Behavior Analysis (CTABA).