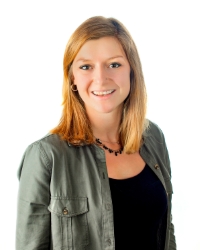 Alexandra Steel, M.A. ED, RBT
Alexandra Steel is a doctoral candidate in Clinical Psychology and is a Behavioral Technician at the CCSN. With interests in bilingual psychology and applied behavior analysis, Alexandra provides services to individuals with Autism Spectrum Disorders and neurodevelopmental disabilities. Her research pertains to mental health care disparities in minority populations, eco-therapeutic interventions and multicultural competency and diversity training.
Alexandra earned her bachelor's degree in Psychology from Eastern Connecticut State University with a minor in Spanish and her master's degree in Bilingual and Multicultural Education from Universidad Alcala de Henares in Madrid, Spain. She is scheduled to receive her PsyD in Clinical Psychology through the University of Hartford in 2024. Before coming to the CCSN Alexandra worked with the Spanish government in Madrid to improve the English as a Second Language (ESL) program in the bilingual school setting for children with special needs.